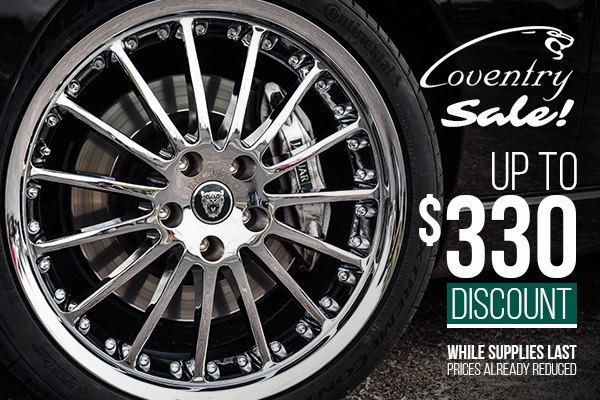 When shopping for the perfect custom wheels to fit your Jaguar, look no further than Coventry. Jaguar requires a very specific wheel, and Coventry has mastered this art. All the wheels by this manufacturer are created to be hub-centric and fit your Jaguar perfectly.
With that in mind, you can buy with the confidence that these wheels will support your OEM lug nuts and TPMS Sensors. They are offered in Hyper Silver, Gloss Black, and Chrome finishes.
Level-up the look of your Jaguar and save up to $260 with Coventry. This offer is valid while supplies last. Prices are already reduced.
COVENTRY® - ASHFORD Gloss Black with Mirror Cut Face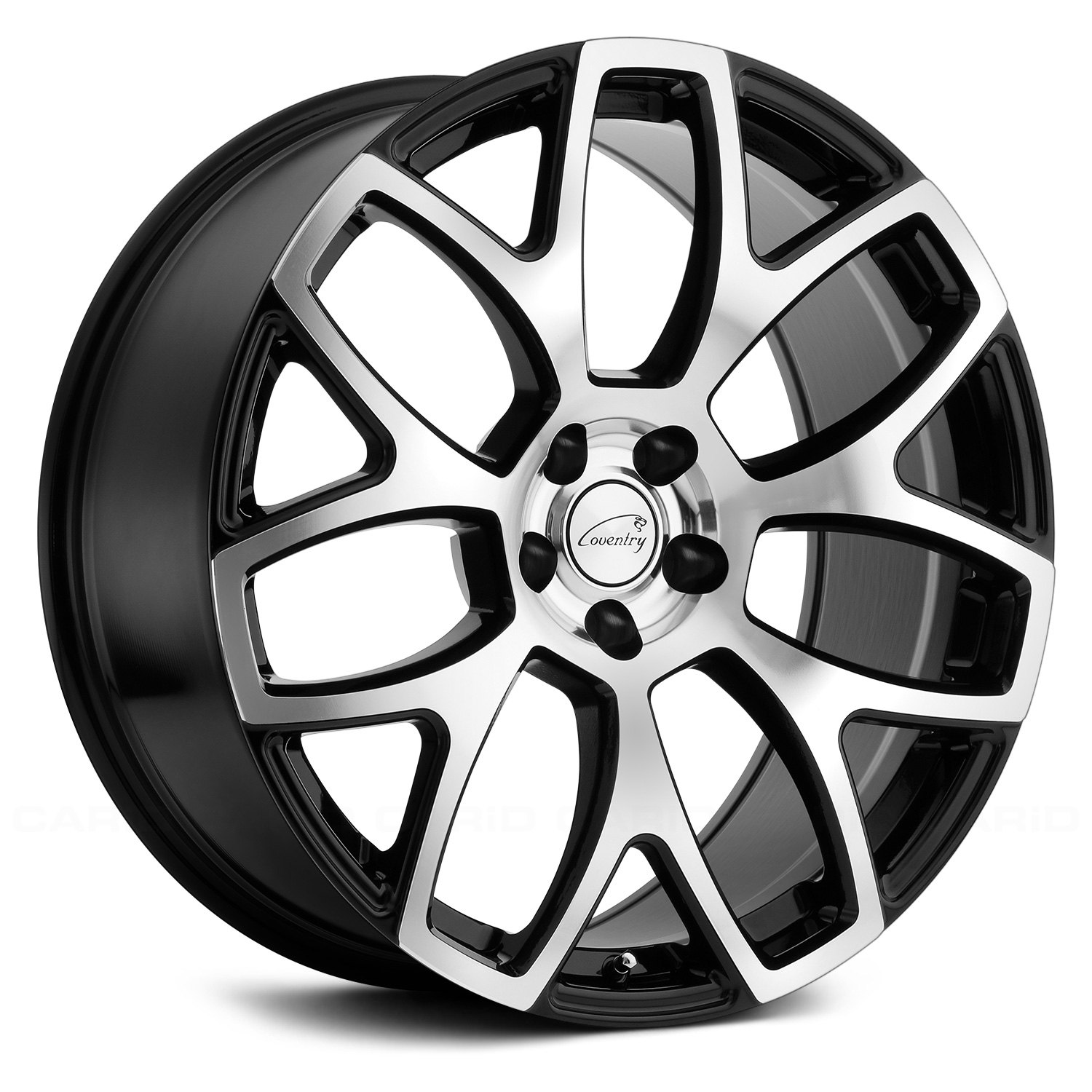 COVENTRY® - ASHFORD High Gloss Gunmetal with Gloss Black Face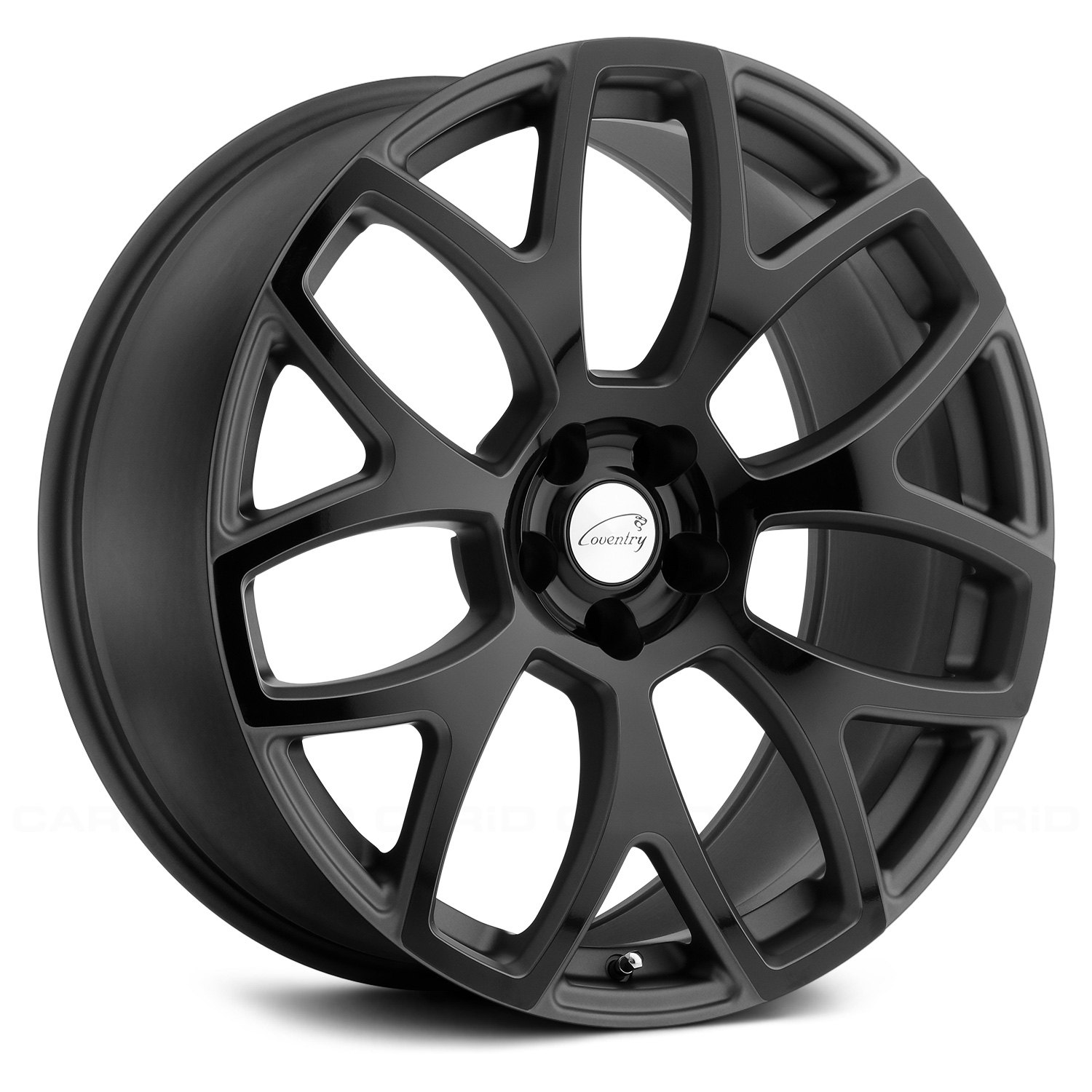 COVENTRY® - ASHFORD Silver with Mirror Machined Face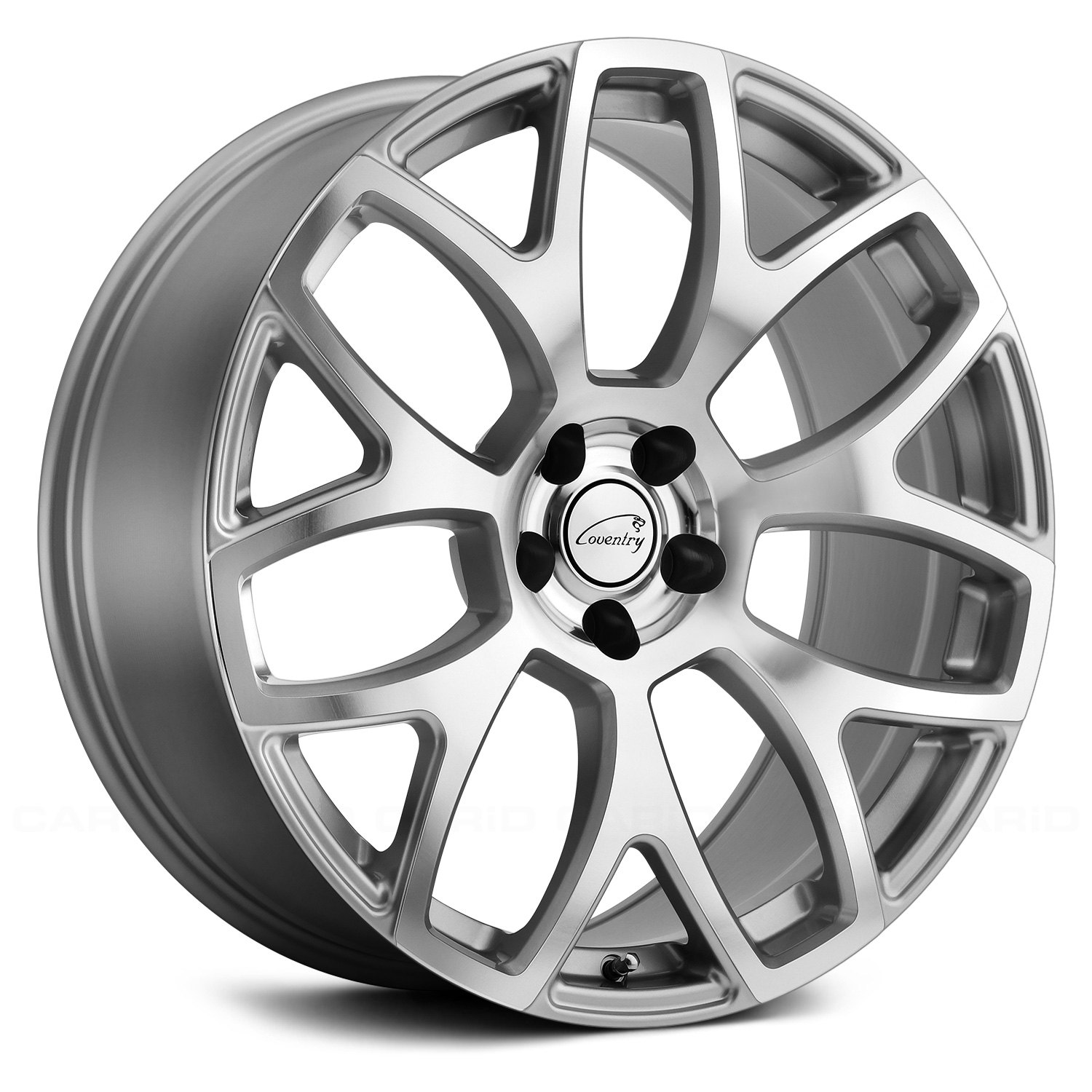 COVENTRY® - WHITLEY Gloss Black with Mirror Cut Lip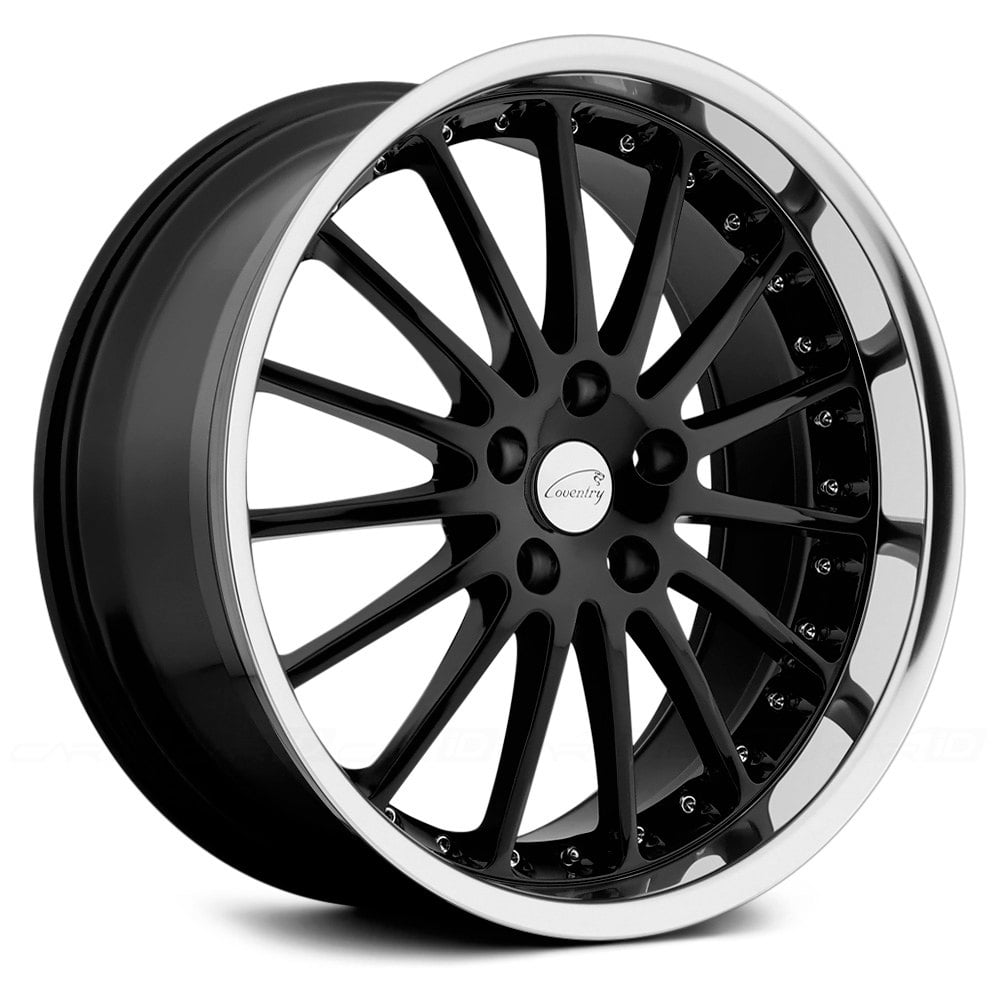 COVENTRY® - WHITLEY Hyper Silver with Mirror Cut Lip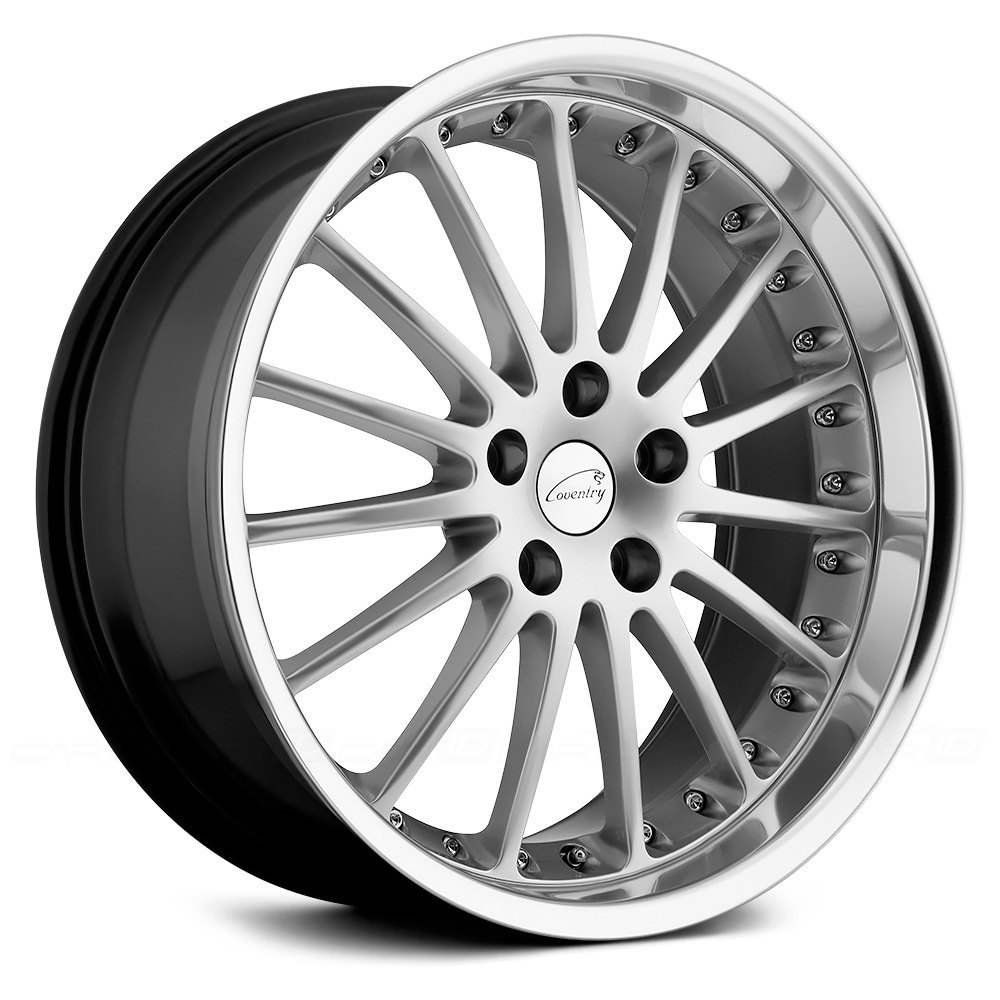 COVENTRY® - WHITLEY Chrome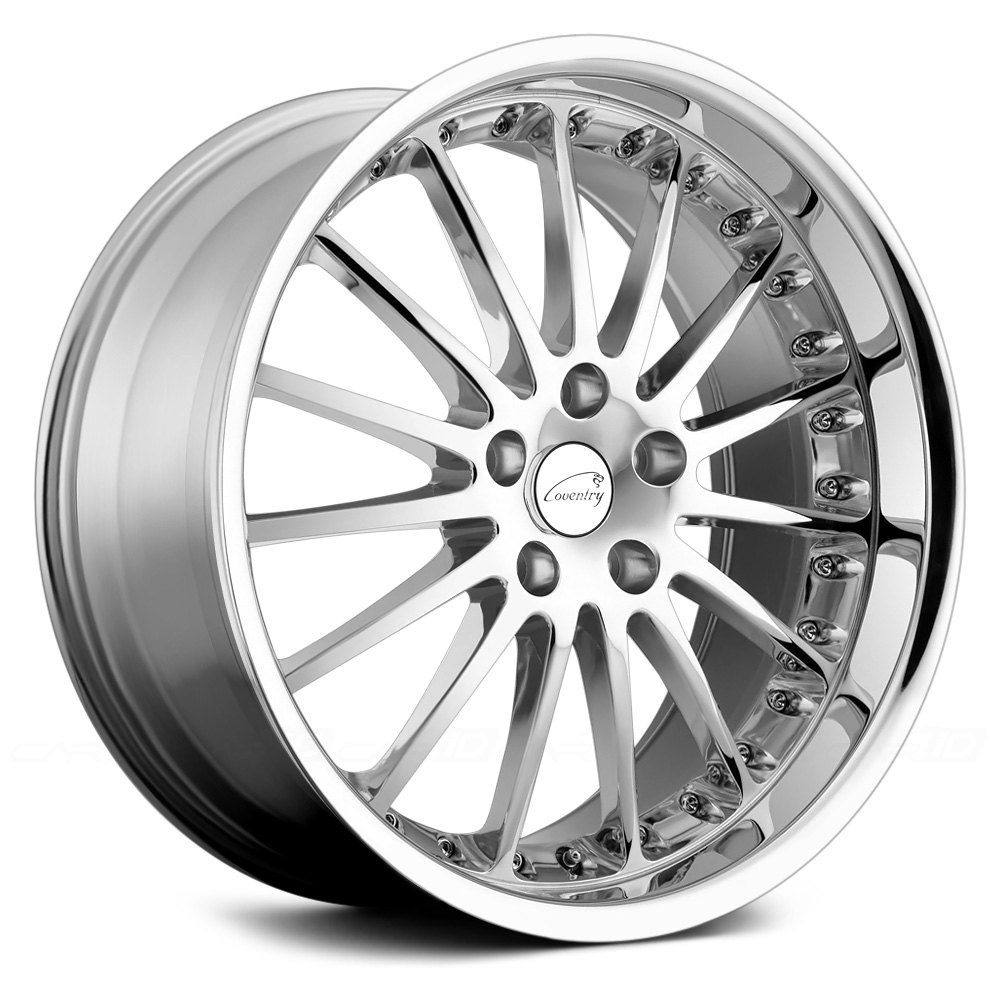 ​