Discussion Starter
·
#1
·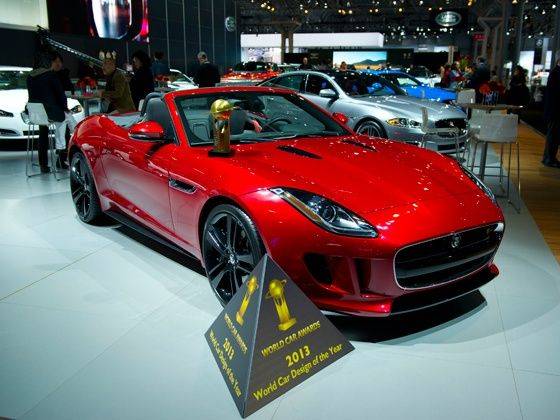 Some 43 cars were considered for the award, this selection being reduced to a shortlist by an advisory panel of design experts before final consideration by the 66 World Car of the Year jury members
There's a red hot new Jag in town, and it appears as though everyone is taking notice of its arrival. Since making its debut at the Paris Auto Show last year, Jaguar's F-Type has periodically made headlines, the most recent of which was turning into Playboy magazine's Playmate of the year, Raquel Pomplun's toy for an entire year (Watch : Playboy Playmate of the Year gets Jaguar F-type).
Not a bad set of wheels for the Latina beauty considering it's just won this year's World Car Design of the Year. A very big deal if you take into account the fact that Jaguar's new sportscar looking as gorgeous as it does, went head to head with some 43 other prospects before being reduced to a shortlist by an advisory panel of design experts, who then deemed it worthy of the such honour.
Ian Callum, Director of Design, Jaguar was notably elated at the announcement and said, "No design project has given me greater pleasure than the creation of the F-Type. It's a project I've looked forward to from the moment I joined Jaguar, and it's one that's given my team and I great satisfaction."
"The F-Type is a sports car that is true to Jaguar's design values – beauty of line and purity of form – and I'm honoured that the World Car of the Year jury has recognised our work with this award," he added.
The two-seater sports car with its long wheelbase, short overhangs and flared fenders is an evocative and progressive design and is very much on par with Jaguar's own elegance and style. The first full-blooded Jaguar sports car to be launched for more than 50 years, the F-Type could only be a Jaguar – 'Callum unfiltered', as it is called in-house.